Transforming After-sales: The Crucial Role of Digitally Enabled Asset Lifecycle Solutions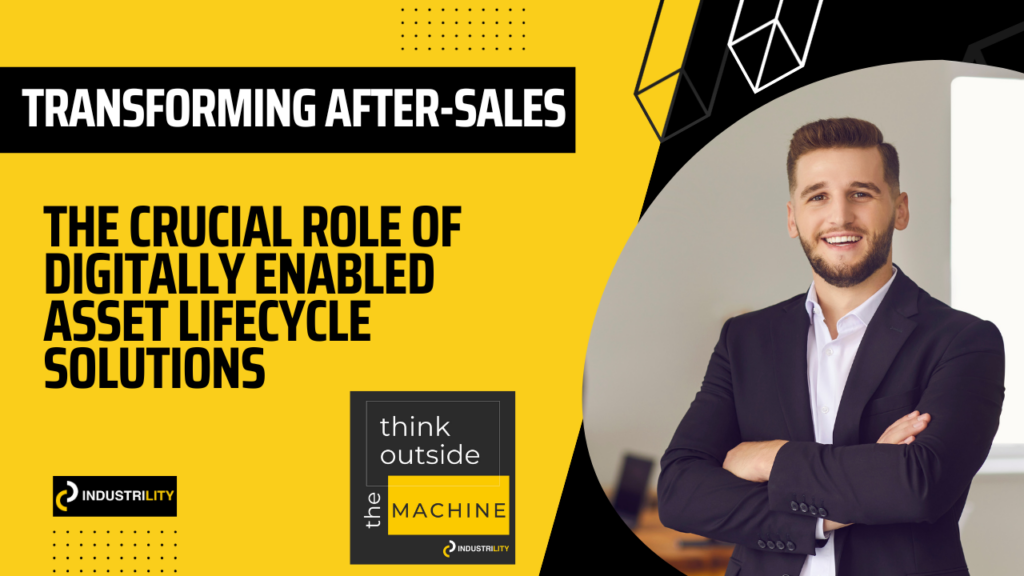 The Shift
Traditionally, manufacturers focused primarily on the production phase of their machines. Once the equipment left the factory, the responsibility of maintenance and performance optimization often fell into the hands of the end-users. However, this approach is no longer sustainable in an era where downtime is costly, and customers demand continuous uptime and efficiency.
Digitally enabled asset lifecycle solutions bring manufacturers into the post-sale phase of their products, ensuring ongoing value and customer satisfaction. This shift involves adopting digital technologies and data-driven strategies to monitor, maintain, and optimize equipment throughout its lifespan.
Building Customer Loyalty
In the ever-evolving landscape of manufacturing, customer loyalty has become paramount. To maintain a competitive edge, machine manufacturers must adopt digitally enabled asset lifecycle solutions that offer end-to-end support throughout the equipment's journey. Industrilty's after-sales app platform is a game-changer in this arena, providing manufacturers with the tools needed to ensure customer satisfaction from the first moment of interaction to long after the equipment is delivered.
Equipment is getting smarter and more complex
The complexity of modern machinery, with its electrical, mechanical, and computerized chipsets, presents a unique challenge for manufacturers and service providers. This complexity makes it increasingly difficult for third-party vendors to service the equipment efficiently. Machine manufacturers are best equipped to understand the intricate details of their creations, and this expertise should be leveraged throughout the asset's lifecycle.
Changing customer's expectations
Learning from Apples and Teslas of the world, customer expectations are changing. Machine downtime can have a significant impact on operations and profitability and customers are expecting that Manufacturers can and should be not just provide warranty but also deliver uptime service levels. By utilizing Industrilty's platform, Original Equipment Manufacturers (OEMs) can establish a strong foundation of trust with their customers. This commitment goes beyond the point of sale; it means saying, "I promise to be by your side throughout the entire lifecycle of your equipment."
Enable Digitally Enabled Asset Lifecycle Solutions
In today's age, where competition is fierce, customer loyalty is a precious commodity. Digitally enabled asset lifecycle solutions, like Industrilty's after-sales app platform, provide machine manufacturers with the means to foster strong and enduring relationships with their customers. By understanding the complexities of their equipment, understanding the various phases and stages of a typical asset's lifecycle, whether connected or unconnected, tailoring solutions for every stage and specific operating environments, they can deliver on uptime promises. Only then, OEMs can position themselves as reliable partners who are committed to the success of their customers.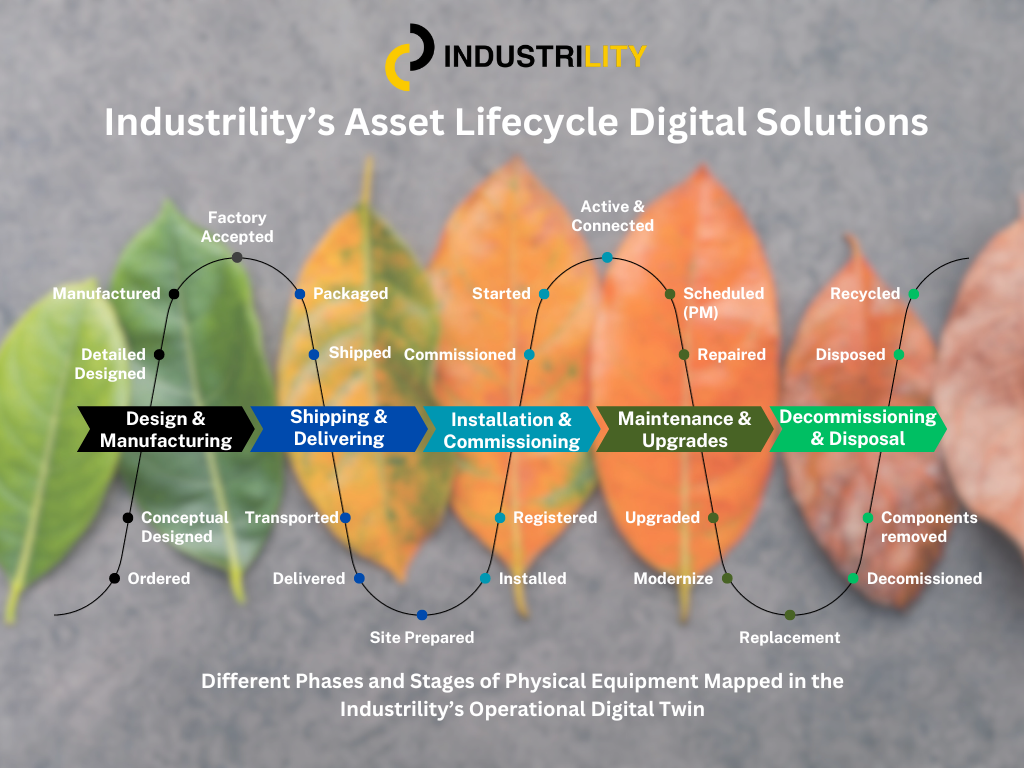 Industrilty's after-sales app platform excels in this regard by facilitating direct communication between manufacturers and their customers. Industrility builds an often missing, special "link" between the manufacturers and customers. This link enables manufacturers to gather valuable insights about the throughout the asset's lifecycle post-sale. Understanding the nuances of the customer's environment allows manufacturers to design new equipment that is better suited to meet specific needs, resulting in increased customer satisfaction and loyalty.
Conclusion
The need for customer loyalty in today's manufacturing landscape cannot be overstated. Machine manufacturers must embrace digitally enabled asset lifecycle solutions to meet this demand. Industrilty's after-sales app platform offers a comprehensive toolkit for OEMs to excel in this endeavor. With a focus on understanding equipment complexity, designing for specific operating environments, and delivering uninterrupted service, with Industrility, manufacturers can confidently declare, "We pledge our unwavering support after-sales, guiding you through every step of your equipment's lifecycle" and show unwavering commitment to their customers. Using Industrility's App Platform, this commitment not only builds loyalty but also secures a competitive advantage in a rapidly changing industry.
— Jinesh
---