Are you losing
your after-sale revenue?
Can you fight counterfiet parts usage? Do you send part replacement reminders periodically to avoid downtime? Here is the solution.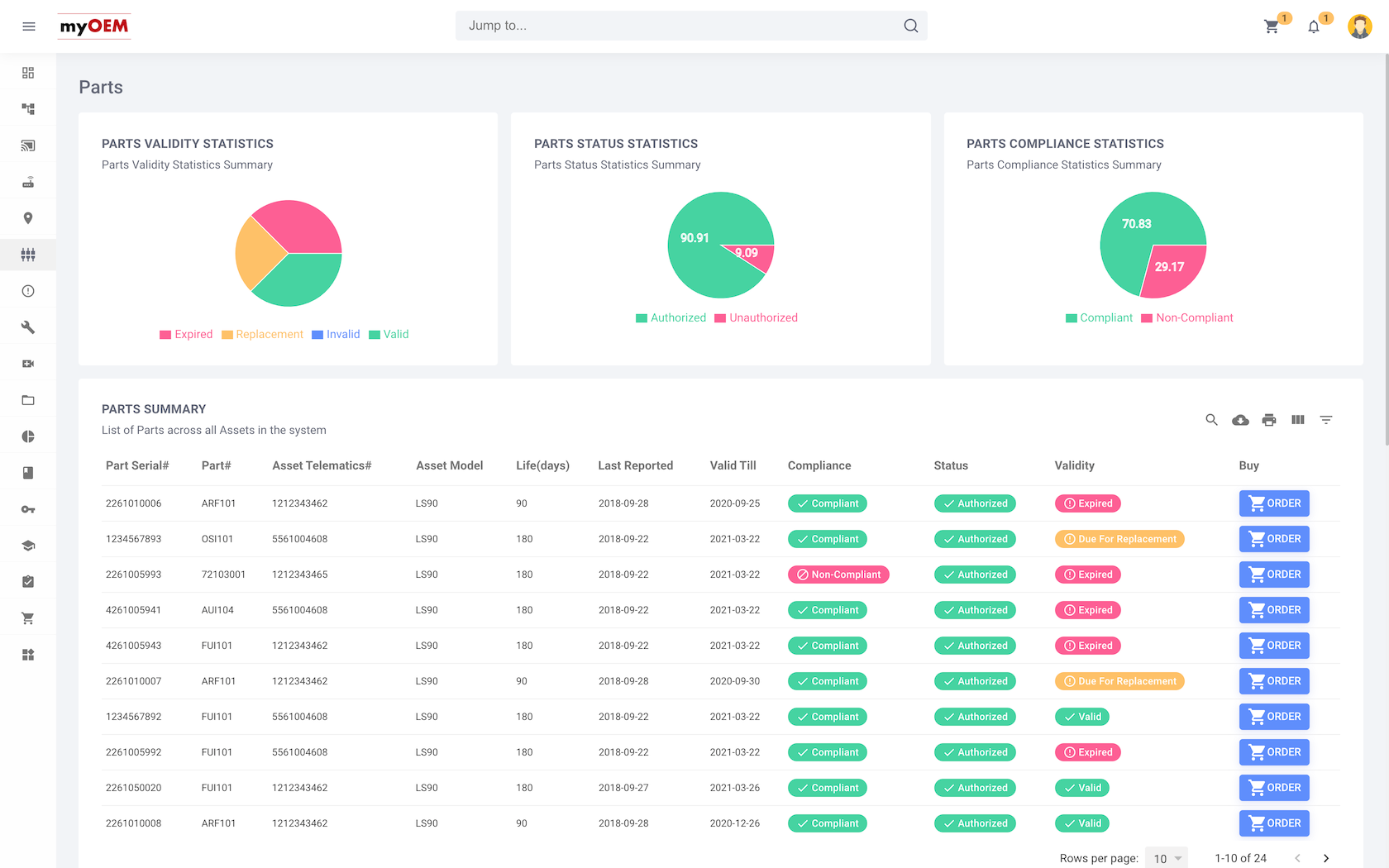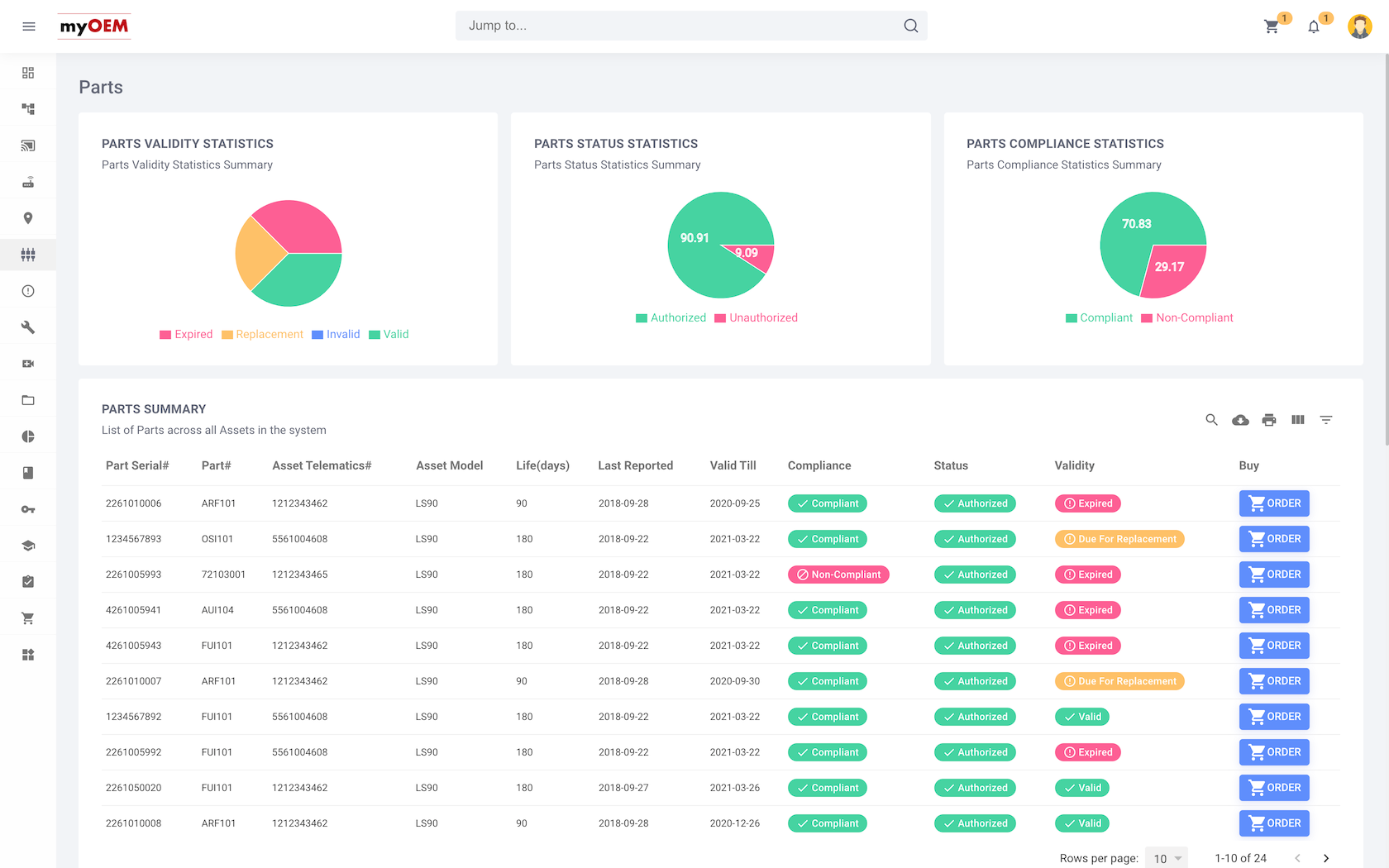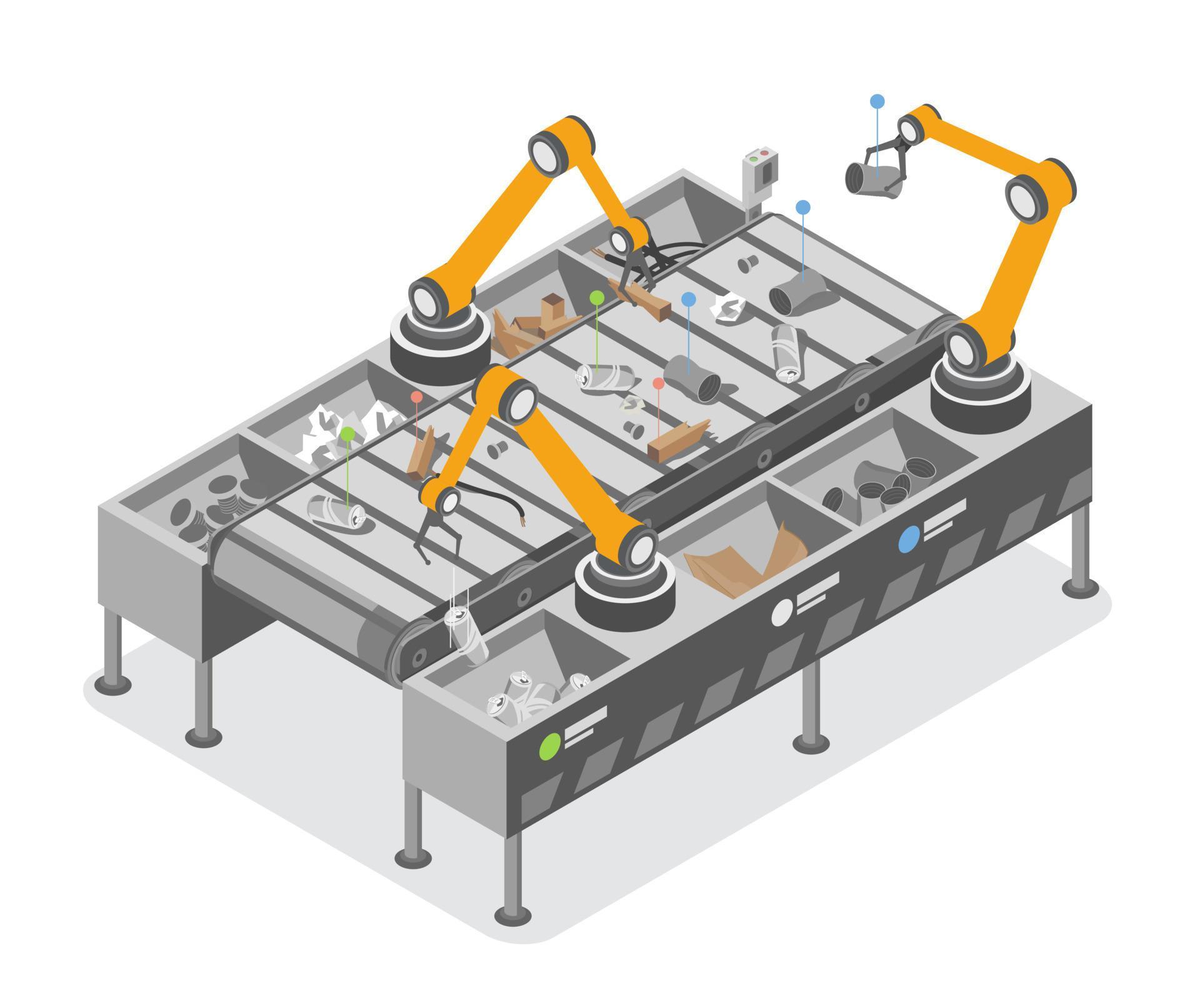 Keep your machines running smoothly with our parts app
Our technology allows you to stay on top of your parts inventory. With our parts and order system, you can easily monitor the status of all your parts, place orders, and track them in real-time. Our system provides you with a clear overview of your inventory, enabling you to manage your parts more efficiently.
Fight counterfiet with confidence
Part Reminders
Check part compliance
Part ordering system