Visualize live and historical time-series
data for each sensor of an asset
Remote Monitoring is table stakes. Remote Troubleshooting is not. Beyond remote monitoring, how can you fix customer's problems?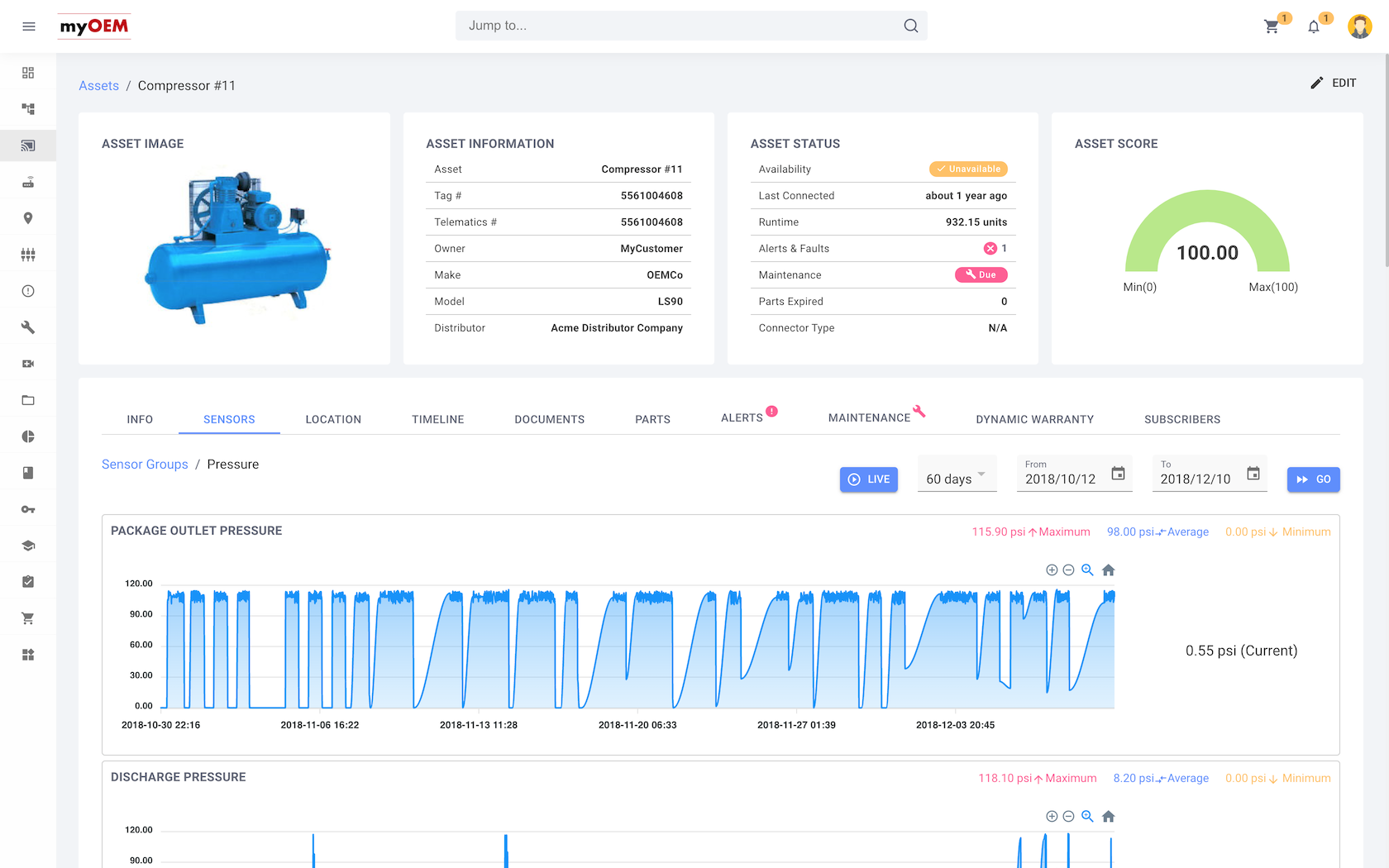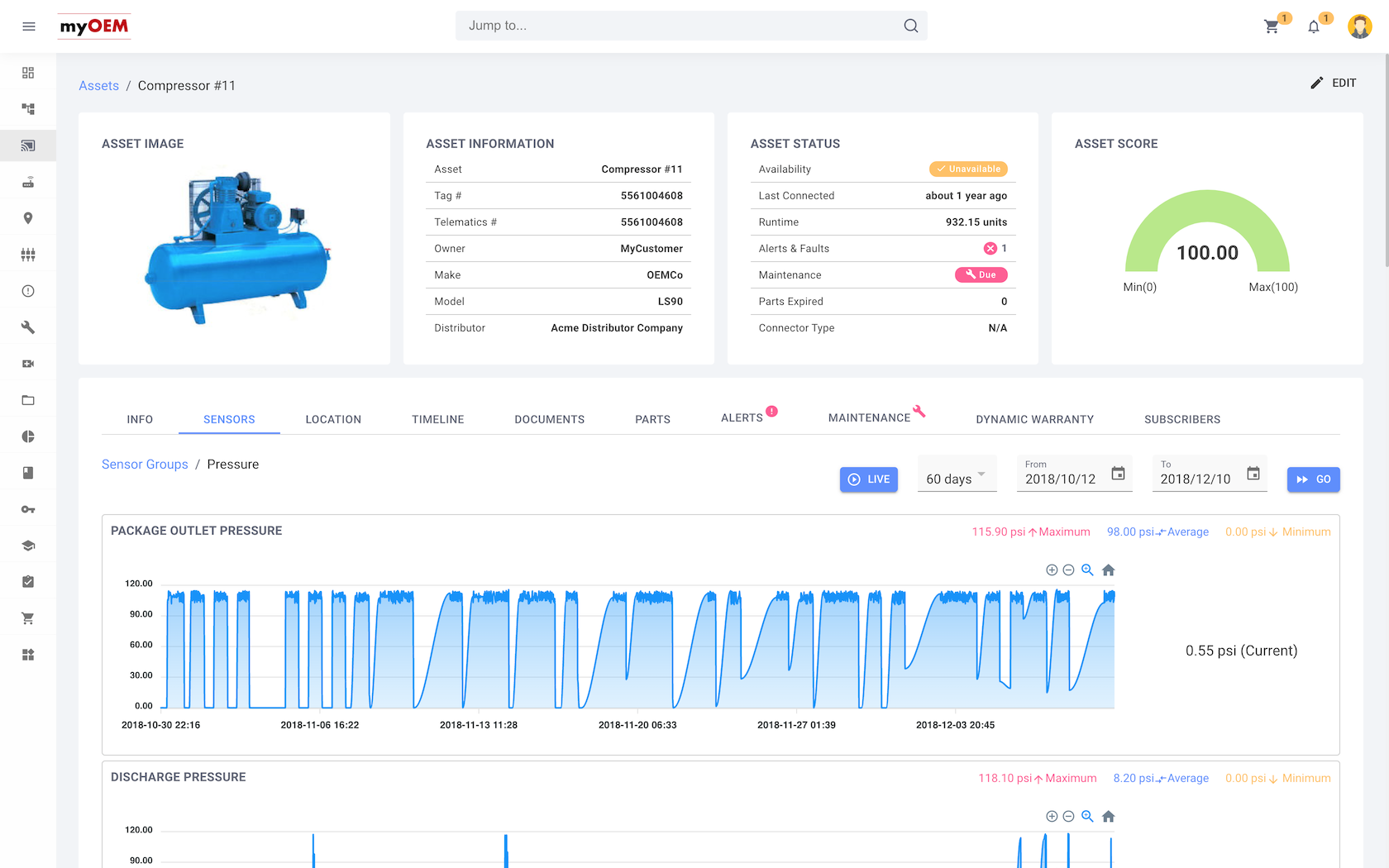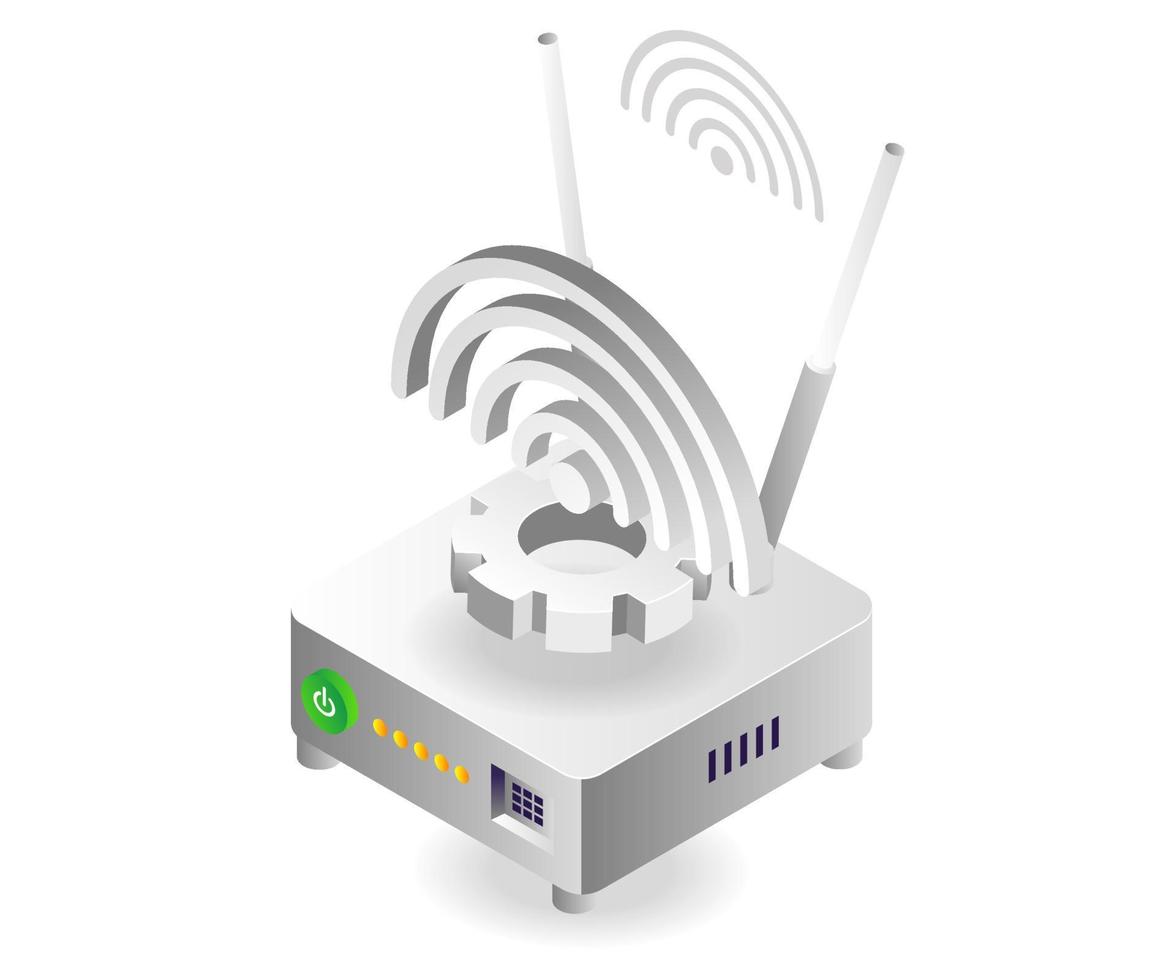 Monitor your machines in real-time
With our solution, you can quickly detect and respond to issues as they arise, optimize machine performance, and reduce downtime.
Compare and analyze your sensor values with ease using our solution.
Our sensor values comparison solution provides an easy and intuitive way to compare and analyze your sensor data. This  will help you understand patterns, anomalies, and correlations.
Realtime sensor graph
Historical sensor values
Sensor grouping
Sensor graph comparison