Quick access to all the relevant
parts, service, product & operator manuals
Can your customers get the right documents, manuals or calibration certificates of their assets available on fingertips?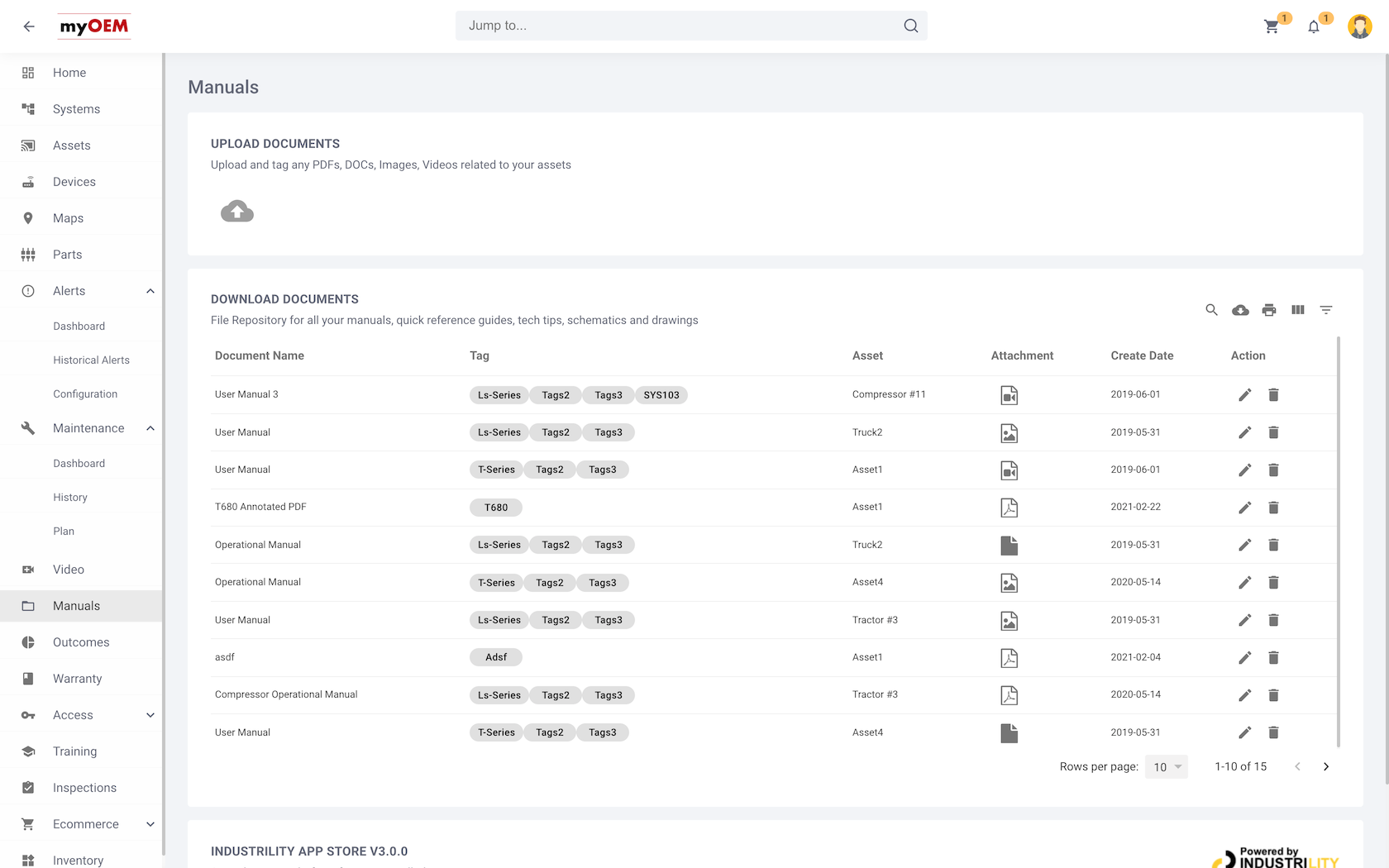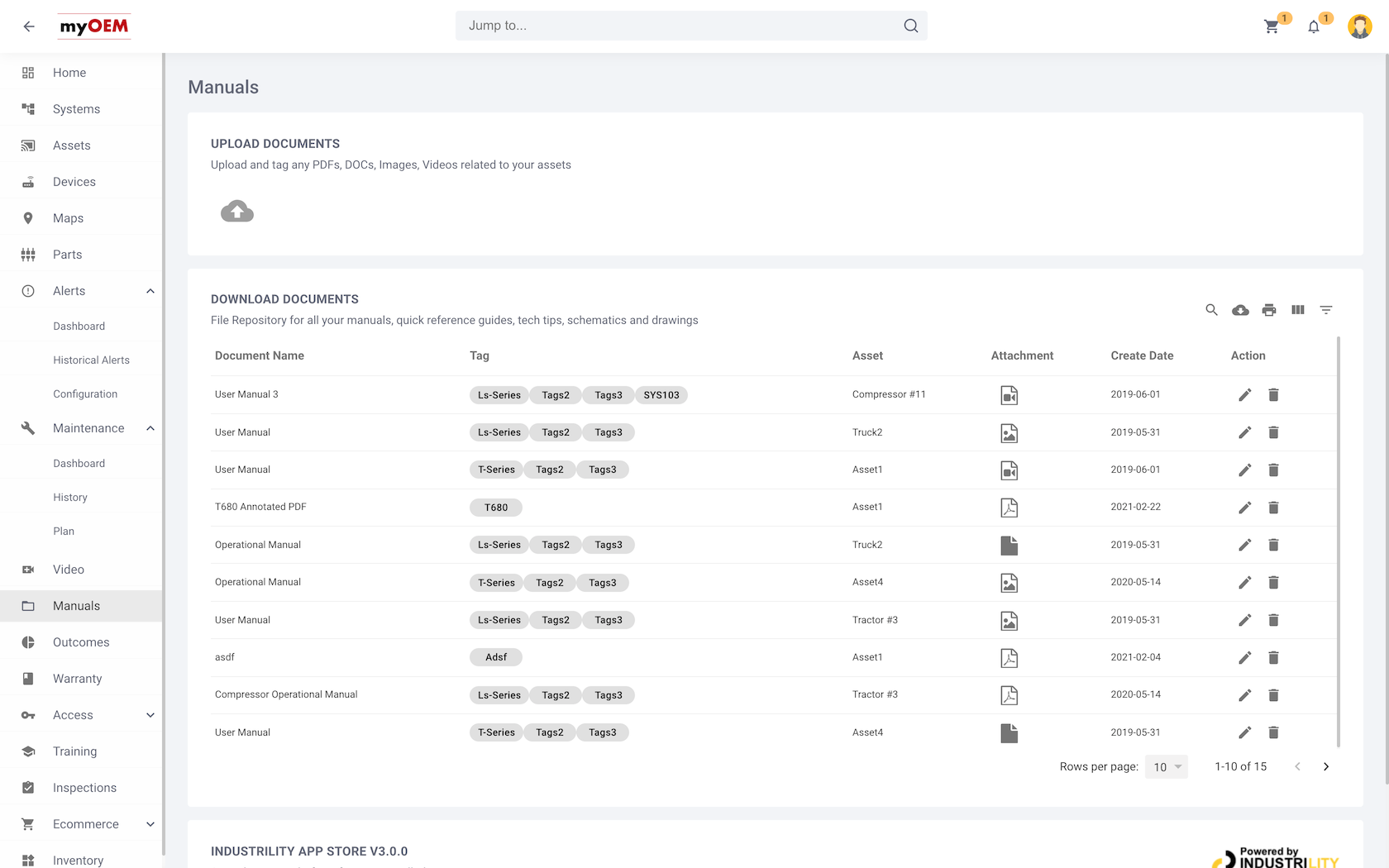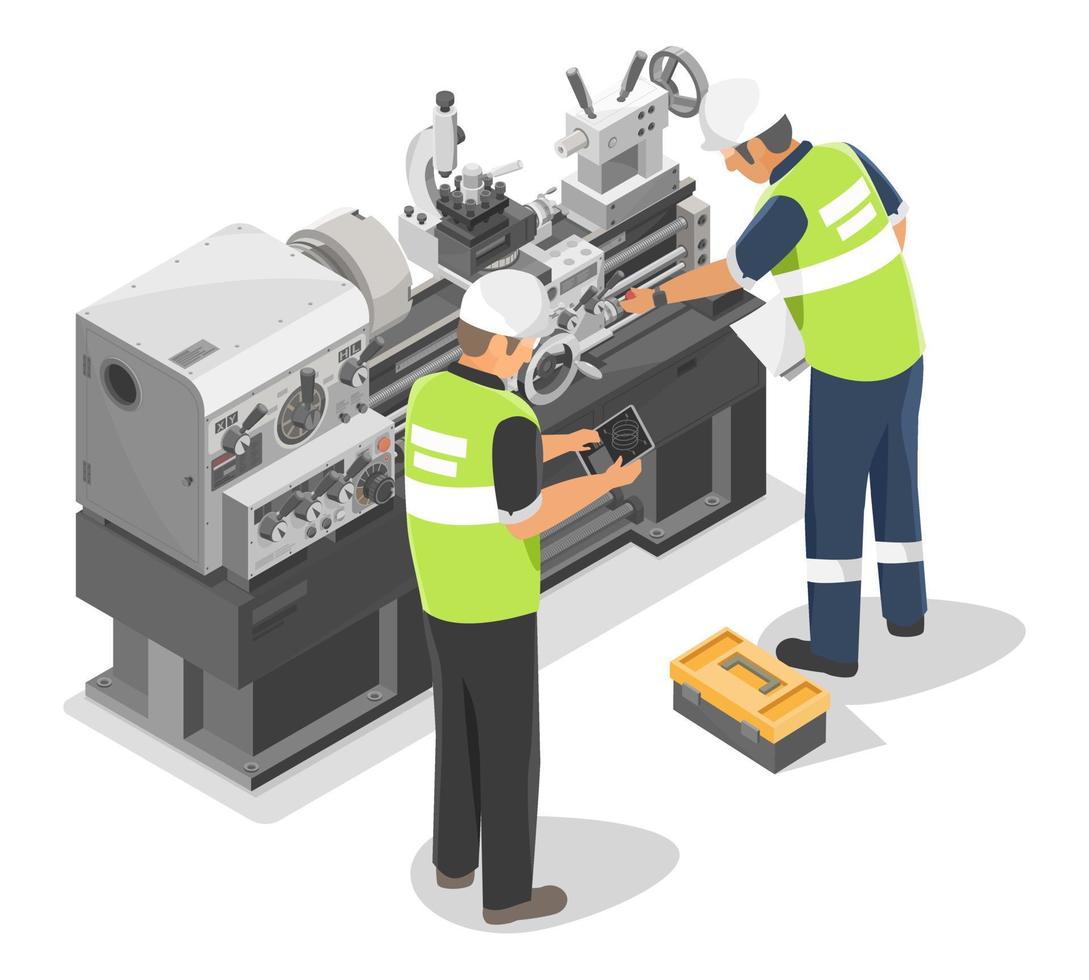 Access your asset manuals anytime, with our comprehensive manuals app
Manuals app provides you with a user-friendly interface to access all your asset manuals in one place, making it easy to find the information you need when you need it. Our technology allows you to search for manuals by asset name, serial number, and other parameters, ensuring that you can quickly and easily find the information you need.
Easy manuals accessibility
Document filtering made easy
All formats allowed