Industrial and Commercial OEMs lose after-sale
revenue from its installed base
Industrial and Commercial OEMs lose after-sale revenue from its installed base. There is no data about parts and services. It comes only when its too late – Warranty Claim is filed.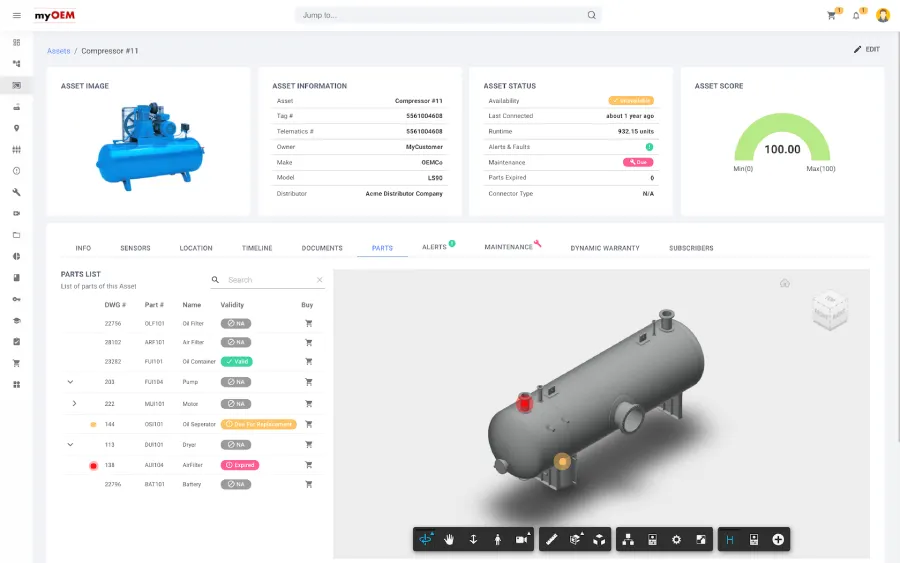 Industry-first serverless app for Industrial OEMs. A comprehensive marketing automation platform for businesses of all sizes. Say goodbye to manual processes and hello to a streamlined marketing strategy. Effortless Marketing. Let technology do the heavy lifting.
Can you show 360 view of all the data about your cutomer's asset?
Visualize and manage Assets and their statuses, sensors, parts, warranties and related manuals all-in-one place.